Welcome
We are
currently editing
over
501
articles and
2,176
images and you can help by creating more!
---
This is a wiki-based resource and community site dedicated to the television show Pretty Little Liars. Our goal is to be the ultimate guide to everything related to the television show. Everyone is encouraged to help and add everything they know.
About Pretty Little Liars
Set in the fictional town of Rosewood, Pennsylvania, the series follows the lives of four girls: Aria Montgomery, Hanna Marin, Emily Fields, and Spencer Hastings, whose clique falls apart after the disappearance of their leader, Alison DiLaurentis. One year later, the estranged friends are reunited as they begin receiving messages from a mysterious figure named "A", who threatens to expose their deepest secrets, including ones they thought only Alison knew. At first, they think it's Alison herself, but after her body is found, the girls realize that someone else is planning on ruining their perfect lives.
The Liars
The A-Team
The Acquaintances
Seasons
Featured Article

Charlotte DiLaurentis, better known as CeCe Drake is the older sister to Alison DiLaurentis. Born under the name Charles Drake, Charlotte was adopted by the DiLaurentis family, but was sent to Radley Sanitarium at a young age due to a misunderstanding with her father, who never accepted her due to her liking of dresses. As a teen, Charlotte let go of her old identity, "burying" Charles at Aunt Carol's farm and reinventing herself as Charlotte DiLaurentis. Due to her high intelligence, Charlotte was allowed by the board of Radley to attend classes at U-Penn. One day, Charlotte called in a bomb threat in order to get classes cancelled and snuck out to see her brother, Jason. The two of them developed a relationship, with Charlotte using the alias CeCe Drake. Charlotte's mother Jessica found out about CeCe's true identity on the day they were meant to leave for Cape May. Jessica was furious but allowed Charlotte to come along after Kenneth personally invited CeCe. Charlotte became close with her family and was planning on telling Alison and Jason the truth until her plans were ruined by Bethany Young, who had broken out of Radley with the intention of harming Jessica. Charlotte broke out as well, in order to stop Bethany, and came upon a blonde girl in her front yard. She whacked the blonde with a rock, only to realize she had hit her sister, rather than Bethany. Her mother covered it up, but Charlotte's out privileges were revoked, due to Radley knowing she had left. Charlotte was alone again, until Mona Vanderwaal showed up and began telling her all about the "A" game. Leading Charlotte to get an idea.

Read more...
Affiliates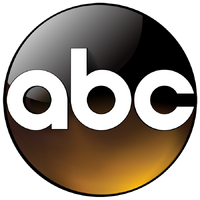 Last Episode
The PLLs have moved on in their lives - or so it seems. There's more beneath the surface when someone comes face to face with A.D. for the first time... and all the shocking secrets are finally revealed in the series' final episode!
PLL Wiki on Social Media
Community content is available under
CC-BY-SA
unless otherwise noted.